I am a New York City
Antique Jewelry Dealer......
This is the view from my Manhattan window.
This is the view in my beloved memory!
I am always looking for the highest quality
CARTIER and TIFFANY & CO. JEWELRY,
ANTIQUE and ESTATE JEWELRY.
For several decades I've been full time in the Jewelry business here in Manhattan.
In the 1970's I began my intensive study of Jewelry.
First I attended Gemological Institute of America Inc.
and then Fashion Institute of Technology.
I studied Diamonds, Jewelry Appraisal, Colored Stones, Metals, etc.
I even took an extensive one week gemological class trip to London, England with my jewelry professor and my fellow classmates.
Below is a Gemological Institute of America Inc. class picture of me in
DIAMOND APPRAISAL class.
I am in the first row, third from the left.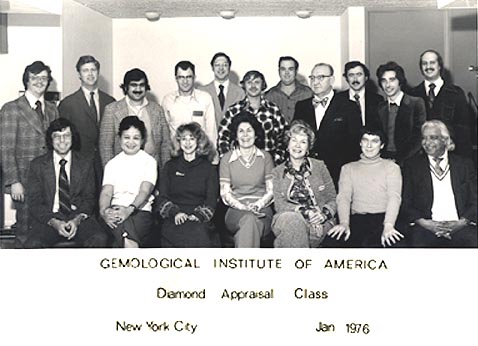 Below is another Gemological Institute of America Inc. class picture of me in
GEM IDENTIFICATION class.
I am in the first row, third from the right.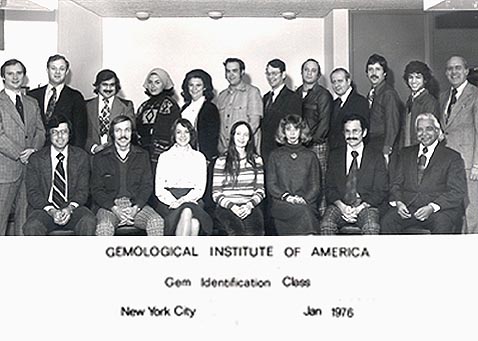 As a result of my lifelong interest in gemstones & jewelry, I own my own gemological laboratory equipment for the express purpose of testing jewelry, gemstones and metals.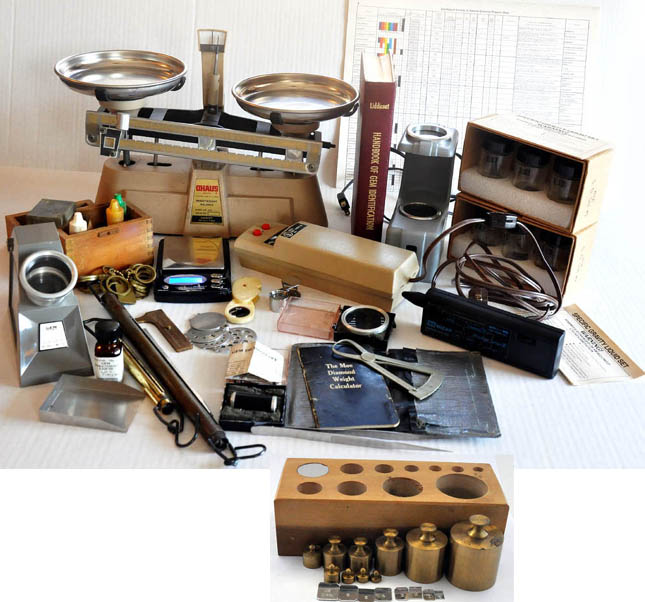 ---
My business Jewelbiz has been granted a United States trademark in 2002.
---
I still actively pursue knowledge in this Jewelry field and attend countless Seminars, Courses, Auctions, Antique Shows and Lectures given continuously in this great New York City.
I am always on lookout for real interesting antique shops.
My greatest learning experience has been the stimulating day to day buying & selling Jewelry.
Each day I visit 47th Street, New York City's Wholesale Diamond District.
I am an expert in Antique Jewelry & Precious Stones and gave 2 lectures at Sotheby's.
(One of the lectures was a walking tour of 47th Street on:
"Where to Buy an Antique, Collectible Watch"
The other was a lecture with slides at Sotheby's on:
"How to Succeed in the Jewelry Business")
Knowledgeable in all phases of the Jewelry business, I have traveled widely for buying and selling jewelry but home territory has always been between 5th Avenue & 6th Avenue on 47th Street, Midtown Manhattan, less from 10 blocks from where I grew up!
I sell to Jewelry Stores, Antique Shops, Dealers, Private Clients, Collectors, Museums, Major Retail Establishments, at Antique Shows, Street Fairs, at Auction, and, of course, Online.
I have been an Ebay Member since May 1998.
On Ebay I am known as "Jewelbiz&quot and I am quite proud of a positive feed-back rating of 769.
You can also find me on Instagram (which I love!) @antiqueshopnyc.
Jewelbiz was a Sothebys.com Associate.
That program formally ended on May 1, 2003.
I was very proud to have been an Associate of Sothebys.com!
Every item offered on Sothebys.com was guaranteed for authenticity and condition.
All Sothebys.com Associates are professional dealers and were selected and approved by Sothebys.
Only Sothebys.com Associates were permitted to offer property on Sothebys.com.
And, of course, I am Paypal Verified.
I also sell at antique shows bringing fabulous, designer, signed, Estate, fine jewelry and collectible sterling silver and costume jewelry.
and I would be delighted to assist you in any aspect whatsoever of YOUR jewelry needs and have countless close associations with other professionals in Diamonds, Jewelry, Colored Stones, Pearls, Antique Jewelry, Silver, Watches, and Vintage Costume Jewelry.
I buy Gold.
I buy Sterling Silver.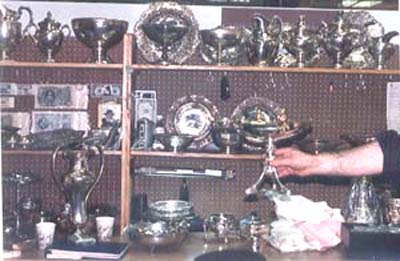 I buy Pearls.
and I buy Diamond jewelry.
I buy lots of Jewelry all the time but most often...
I buy Cartier Jewelry,
I buy Tiffany & Co. Jewelry,
I buy Antique Jewelry,
and
I buy Estate Jewelry!

Finally I am available for YOUR digital photography needs as I am a specialist in jewelry photography.
Whether you need pictures for your own website or to post your items on Ebay,
I am the professional digital photographer to help you succeed.
Here are my tips on How to Make Gorgeous Jewelry Photographs:
1) Crop the item tightly so as you just show the jewelry, nothing else!
2) Eliminate all background colors except white! You really want the viewer to see just the jewelry and not be distracted by your furniture, bedspread, etc..
3) Show at least 3 different angles; Front, Back, and Side. The Top and Bottom views are good too!
4) If you cannot take close-ups well, you do not necessarily need to show the signature. That information can be in the body of the text description.
5) Be sure to focus sharply and learn exactly where that is how many inches away from the jewelry must be the camera's lens. Each camera is different and you must find your proper distance yourself for clearest pictures.
6) I use a digital camera always mounted on a tripod to eliminate any shaking or blur.
7) At night I use 2 halogen lights on 2 individual professional Lowel Pro light stands. Remember beautiful clear photographs of your jewelry help sell your jewelry.
8) Also do not get too hung up on having the absolute latest, newest, most expensive digital camera with gazillion mega pixels. The key to understand how your camera works. Learn your own equipment yourself. Read your instruction manual. It is not the equipment but the vision of the photographer to communicate to another human being that makes good pictures. And good, clear well lit pictures sell your jewelry.
I have also found success with my iPhone in taking good jewelry pictures too!
---
My Dream Place!