Chinese Ivory Bead Necklace

(Click the Necklace to see the size next to a ruler)


Offering a vintage authentic Chinese ivory bead necklace that is 24 inches long.
This vintage necklace has the older natural patina of age & of being worn & enjoyed.
Some of the beautiful old 81 ivory beads show different amounts of use whether it be slight not uniform coloring, small surface abrasions & irregularities.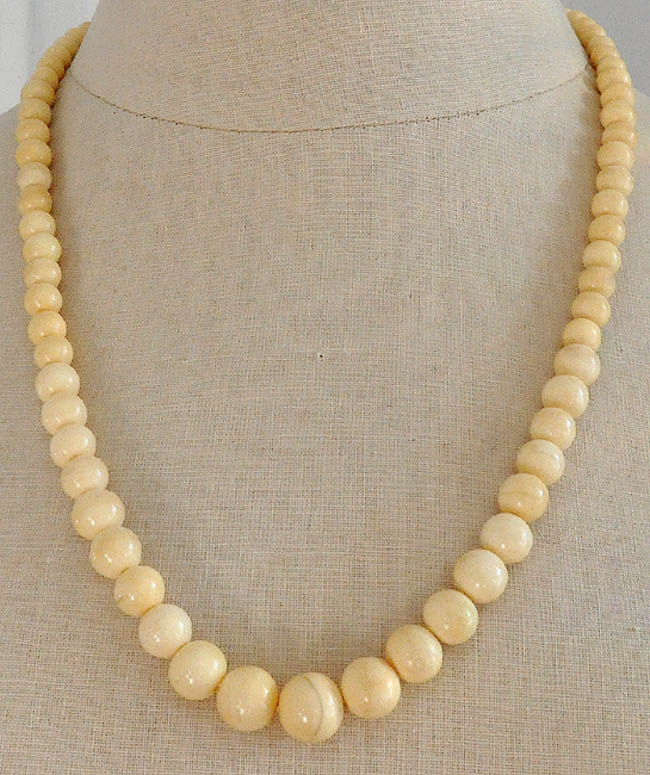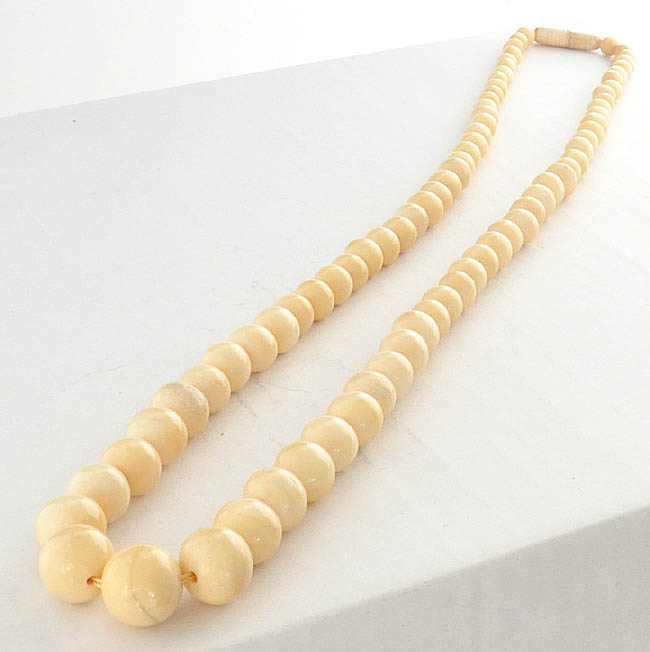 We believe these signs of having been worn at an earlier time do not retract from the beauty of this genuine ivory necklace.
Featuring old Chinese barrel clasp.
Size of beads range from 6 1/2 mm to the central bead of 11 1/2 mm.
Over all this vintage necklace is not pristine 100% perfect but still is wonderful & has lots of life left.
Go Back To List
copyright © 1997 Jewelbiz