Brass Antique Victorian Watch Sword Knife Fob / Chatelaine


(Clich the Sword to see a close up of the Warrior Man)


This is a rare antique brass Victorian sword fob chatelaine with a hidden very sharp knife with a 1 7/8 of an inch blade in the sheath.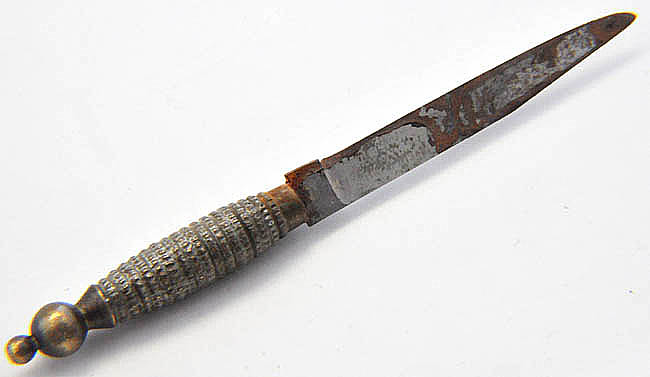 Knife blade has some old rust which can easily be sharpened & polished away.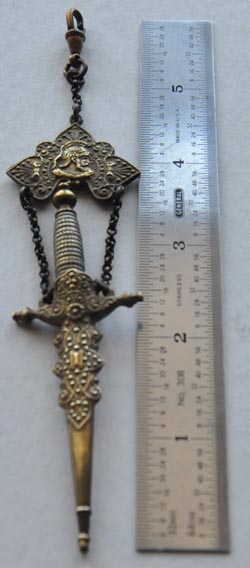 Both the front & back sides of this fob have the same engraving.
It is unsigned & approximately a bit more than 6 inches long.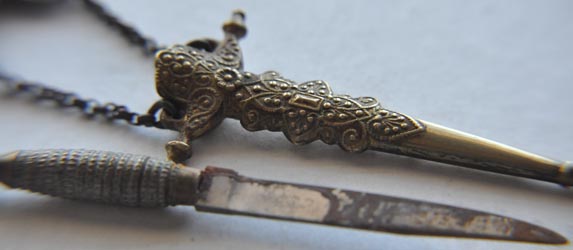 Additionally there is an engraving of a Greek or Roman warrior soldier.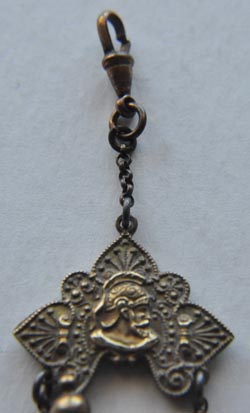 All in all a very unique, unusual & special watch fob & chatelaine.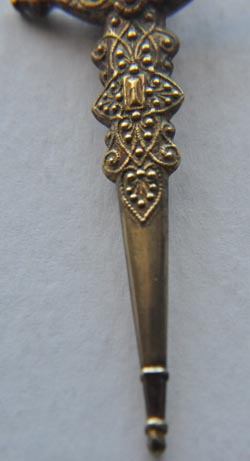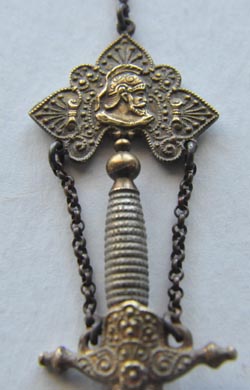 Go Back To List
copyright © 1997 Jewelbiz