Tiffany & Co. Angela Cummings Gingko Brooch Pin 18K Gold

(Click the Brooch Pin to see the Signature)


This is a SCARCE BROOCH PIN NOT AVAILABLE ANYWHERE ELSE!
It's the very charming Tiffany & Co. Angela Cummings 1976-1977 Ginkgo Leaf brooch pin in 18 karat gold.
A Ginkgo is a widely planted Chinese tree with fan shaped leaves and this is one of the leaves.
Signed, copyright Tiffany & Co. CUMMINGS 18K
Measures approximately 1 1/2 inches long X approximately 3/4 of an inch wide at the widest point.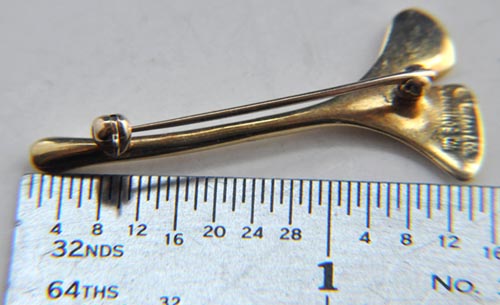 Go Back To List
copyright © 1997 Jewelbiz