2 Los Castillo Brooches Pins Taxco Mexico Sterling Silver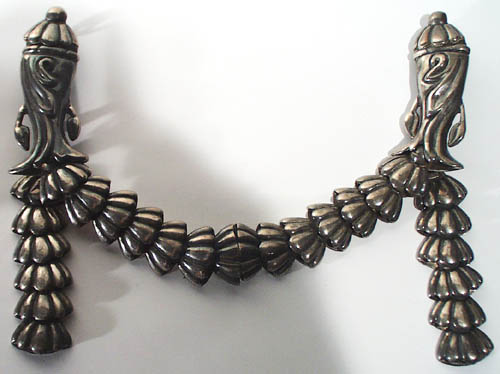 (Click the Pins to see another view)


These are a matched pair of 2 Los Castillo Taxco, Mexico pins or brooches that are configured to hang cojoined or they can they can be worn as two separate pins.
There is a positive hook on the bottom of one, and a negative hole on the bottom of the other.
It is signed on one pin, ''Los Castillo Taxco.''
It is signed on the other pin , ''Sterling Made in Mexico 181.''
These measure approximately 4 inches in length.
Go Back To List
copyright © 1997 Jewelbiz