Antique Miniature Ivory Painting Signed Vailly Brooch/Pin

(Click the Painting to see the Signature)


SHE IS YOUNG & BEAUTIFUL BUT IS SHE WEARING A 17TH CENTURY POWDERED WIG? WHY IS HER HAIR WHITE?
This is a miniature painting on ivory of an aloof sad looking Royal woman who may be wearing a powdered wig dating her 18th century or earlier rimmed in a gold looking bezel.
It is a brooch / pin.
It is signed, VAILLY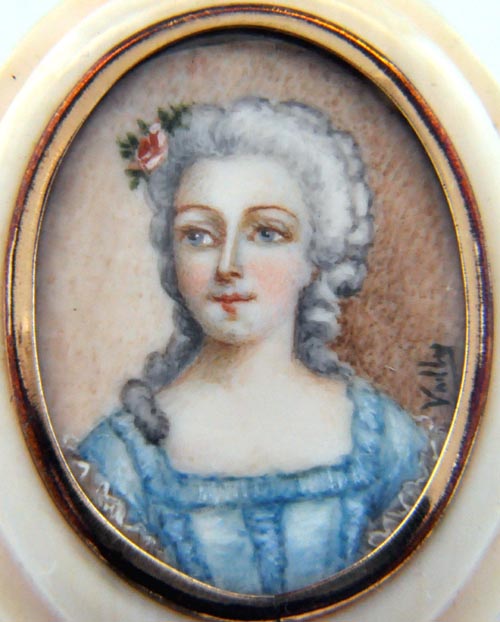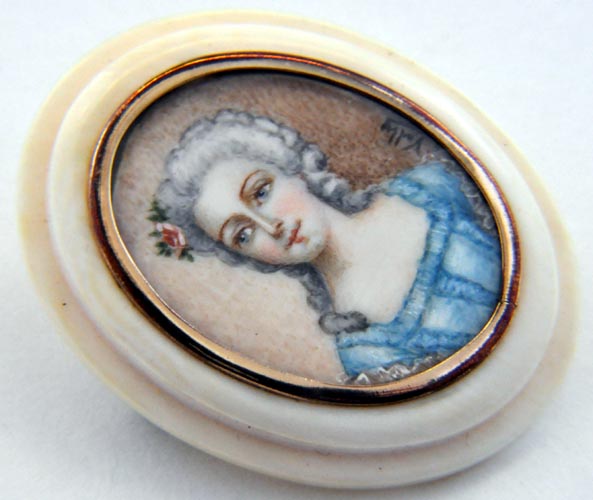 This brooch pin measures approximately 1 3/4 of an inch long X approximately 1 1/3 of an inch wide.
Go Back To List
copyright © 1997 Jewelbiz