Antique Diamond Filigree Wedding Engagement Ring 14K Gold

(Click the Ring to see the side view)


MINT CONDITION ANTIQUE FILIGREE 1920'S RING
This is a so lovely antique 3 diamond hand made filigree 14 karat gold ring which could be an engagement ring & your wedding band.
3 diamonds in an engagement or wedding band ring usually signify the past, the present & the future!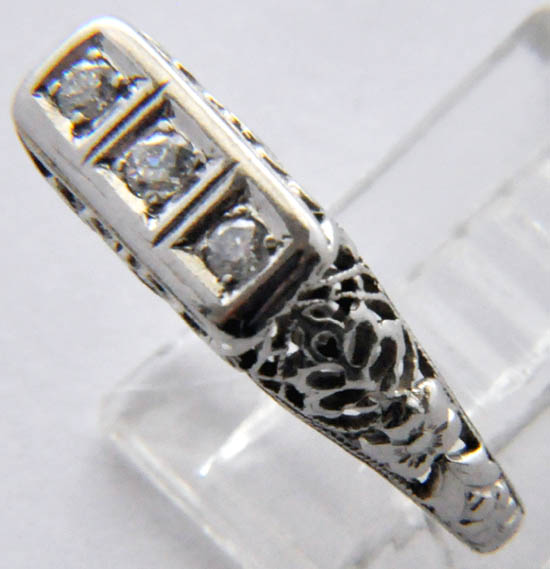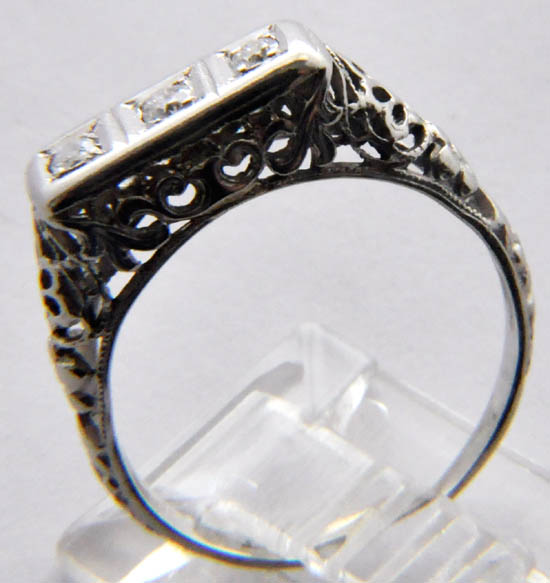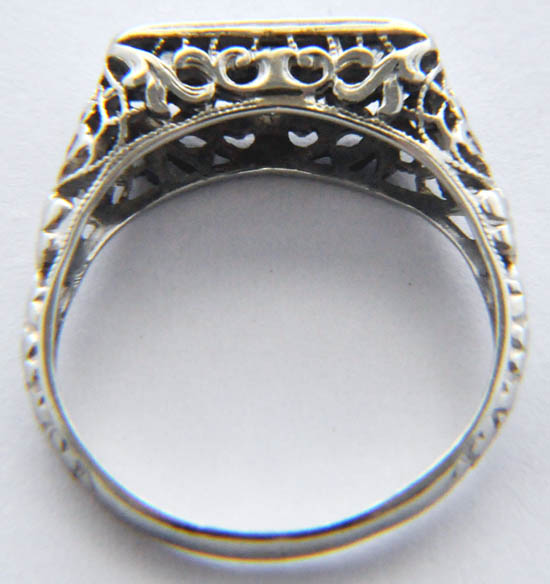 The 3 diamonds are each .07 point old mine gemstones of very good white color & very clean with no inclusions.
The filigree is gorgeous with a flower on each side!
The prong set diamonds are set down into the ring & it will be very comfortable to wear every single day.
It is unsigned, but we guarantee it IS 14 karat gold.
Perhaps someone in the last 90 years had the ring re-sized and the 14 karat gold stamp might have been lost then.
This ring will be easy for any jeweler in the world to re-sized larger or smaller.
It measures approximately now for a size 8 finger.
All in all a most charming antique wedding band or engagement ring to love and to be proud of.
Go Back To List
copyright © 1997 Jewelbiz