Tiffany & Co. ''Curb'' Link Bracelet 18K Gold Sterling Silver

(Click the Bracelet to see the Signature)


Offering one genuine Tiffany & Co. ''Curb'' link bracelet in 18 karat gold & sterling silver.
Classic elegant timeless design & so comfortable & easy to wear all the time.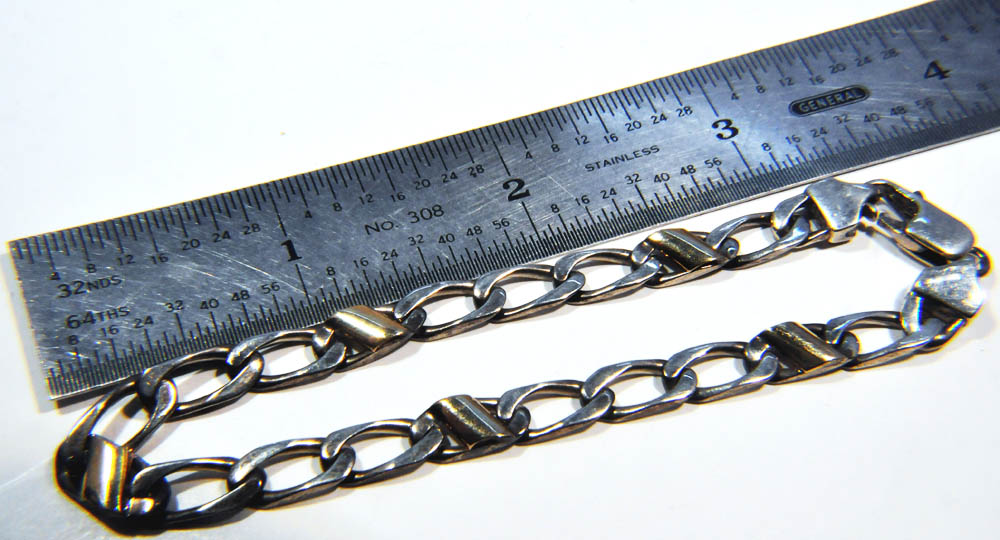 Vintage bracelet is Signed, Tiffany & Co. 750 925 ITALY
Measures approximately 7 1/2 inches long.
Good for a slightly larger than average, 7 inch, wrist.
Go Back To List
copyright © 1997 Jewelbiz